Bayonne Bridge to Close Overnight Starting January 6th
Bayonne Bridge to Close Overnight Starting January 6 - Mariners Harbor - http://t.co/gzaiLxDoWL New York http://t.co/TkQ7OcXjyZ

January 04, 2014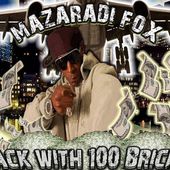 DNAinfo.com New York: New York's leading neighborhood news source-covering entertainment, education, politics, crime, sports, and dining.

Bayonne Bridge to Close Overnight Starting January 6
MARINERS HARBOR - The Bayonne Bridge will close overnight throughout the week starting Jan. 6 as the Port Authority's carries out a large construction project. From Monday through Thursday until February, the bridge will be closed to drivers from 9 p.m. until 5 a.m., and closed from Friday at midnight to 8 a.m.